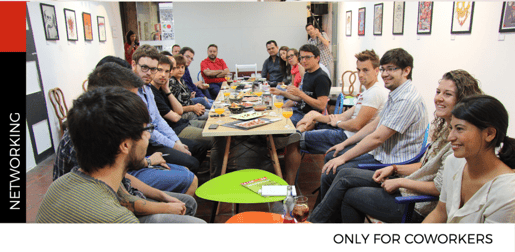 REINVENTING WAYCO BREAKFAST TO GATHER TALENT
Wayco opens the doors to the talent that emerges in Valencia to connect ideas and generate opportunities within and outside of our spaces.
Are you a member of the Wayco Community? - Free activity -
If you are willing to discover new projects and professional profiles, want to share your thoughts as an entrepreneur or establish new relationships, we encourage you to participate in this breakfast to share ideas and experiences.
Aren't you part of Wayco but have something interesting to share? € 5
If you have an innovative project you want to share or need to be inspired by the experiences of a diverse and international community, you are welcome to join! * (Fill the form telling us about what and why you want to share. We will reply shortly confirming your place
Date: February 04
Time: 10.00 am - 12.00 pm
Location: Wayco Ciutat Vella. Calle Gobernador Viejo, 29
Places limited to 15 attendees.
Fill the form to sign up, we are looking forward to meeting you.